How to run a foreign currency account (domiciliary account) in Nigeria
You can not use a domiciliary dollar account to receive funds in euro
Domiciliary Account
A foreign currency account is a domiciliary account that allows you to fund it with foreign currencies and as well carrying out foreign transactions on the account.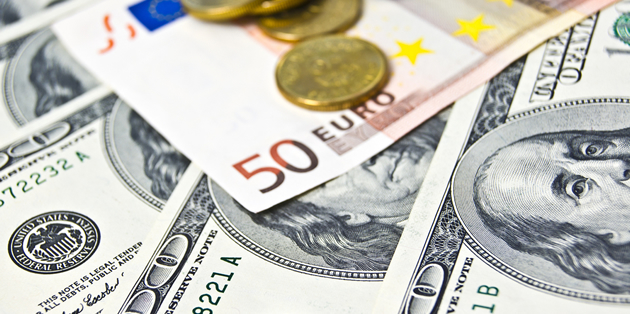 A foreign currency account in Nigeria is a type of bank account that allows the holder to deposit and withdraw funds in foreign currencies other than the normal Naira (₦)
Every Nigerian as from 18years and above has a right to operate a foreign currency account even while he is in Nigeria. Though is of more importance to those doing international business or receive money in foreign currencies always. Operating a domiciliary account in Nigeria can also be for other reasons, like saving money in foreign currency like the European Euro(€). British Pound Sterling (GBP) £, and the United States Dollar (USD) $  against depreciation.
Note; A domiciliary account ( foreign currency account) is held locally and is different from a foreign bank account, which is normally held by foreign banks outside the shores of Nigeria.
Types of Domiciliary Account in Nigeria (Foreign Currency Account).
There are two types of foreign currency account that can be operated in Nigeria; the Savings Foreign Currency Account (Savings FCY)  and a Current Foreign Currency Account.
A savings foreign currency account is a domiciliary bank account with lower operating limits for those who want to start saving in FX. And a salary account that allows the person to save money in foreign currencies and be able to withdraw it using a bank teller or an ATM card.
The savings account is designed to help develop savings habits in foreign currency for those customers who regularly receive or need to make payments in British Pound Sterling (GBP), the United States Dollar (USD) and European Euro.
Current foreign currency account is a domiciliary bank account, just like a current account, is usually a non-limited account and a business account that is operated by businesspersons.
It is a type of account that can do about the same things like a savings account and with the ability to issue cheques to third parties. The domiciliary current account allows customers to maintain an account in foreign currencies. It is designed to enable customers to conveniently carry out foreign currency transactions irrespective of where they are.
Note; A current domiciliary account might attract more fees for usage than a savings domiciliary account.
How do you run your domiciliary account
After opening the foreign currency account, an account number will be sent to you from your bank. It can take up to 2 days or more depending on your bank. With the new domiciliary account number. You can start receiving money in British Pound Sterling (GBP), the United States Dollar (USD) and the European Euro. from abroad. That is after giving it out to the person sending the money with some additional details.
Once you receive alert for a credit, you can go to your bank and withdraw the money by filling your foreign currencies withdrawal slip. Or using an ATM card to withdraw cash from the machine if you applied and was given a card.
Remember; You can not use a domiciliary dollar account to receive funds in euro; that means If it is a dollar account, the money must be sent in dollars.  The same thing applies if the domiciliary account is opened in pounds sterling or euro.
The dollars will be given to you, then you can proceed to change it to your local currency (which is naira in Nigeria) at the Bureau De Change.
Bureau De Change operator is just an office that buys dollars from you and gives you naira in exchange, or they can sell dollars to you and you give them naira in exchange.
All they do is to change whatever currency you need, whether from local currency to foreign or from foreign currency to local.
Further;
If you want to send dollars to someone in a different country. All you need to do is to collect the details of the person and proceed to the bank you are operating your domiciliary account (or pounds or euros etc, depending on the one in your account).
You will request a deposit slip at the bank; you will fill the necessary information and then the bank will process it.
Saving money in a global currency that is reliable in a domiciliary account can also be one of the best ways to save your local currency without having to let it lose value over the long term.
Domiciliary account offers one the opportunity to do this. With the help of a savings foreign currency bank account for instance. You can be able to save your funds in the United States dollar or pounds without having to bother about the continuing depreciation of the naira.
Another advantage of having a domiciliary bank account is that a customer can withdraw from it when he or she is in need to solve some urgent problems. This can be done by converting the foreign currency to naira after withdrawal. Therefore, funds in a domiciliary account are safe from depreciation while also offering a higher value in the long term.
Challenges of running a domiciliary account
Despite how good a domiciliary bank account is, there are a few disadvantages. Yea!, every good thing has its own disadvantages. With a foreign currency account, you are restricted to one type of currency per account. That is the one downside of domiciliary account, that means if you open a dollar account, it has to remain like that and it can only receive a dollar.
When you want to perform any transaction in maybe Pounds or Euros, you have to get another account in Pounds or Euros in other to transact. This makes it challenging and does not allow for an easy transaction.
Another challenge one may face in opening a domiciliary account is the chances of getting referees. As some banks will be needing up to three (3) referees to open a foreign currency bank account. A few current account holders use it for salaries of which the banks do not accept salary accounts.
 Banks in Nigeria that offer a domiciliary account.
Almost all the commercial banks in Nigeria offer a foreign currency bank account. Though each bank has its own requirements in opening a domiciliary account ranging from minimum operating balance, minimum opening balance. In some cases, charges in withdrawal and transfer, number of referees and so on and the features they offer to customers too.  These are First Monument Bank Plc. requirements,  Guaranty Trust Bank Plc. check requirements, First Bank of Nigeria Limited. requirements, United Bank for Africa. requirements, Union Bank Plc. requirements, Zenith Bank Plc requirements, Fidelity Bank Plc. requirements, Diamond Bank Plc. requirements, Skye Bank Plc. requirements, Ecobank Nigeria. requirements and Sterling Banks. requirements, among others.